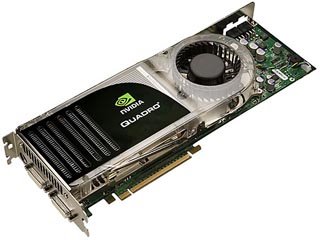 At the latest GDC conference, Nvidia announced the latest additions to it's professional line of graphics cards, the Quardo series. If Nvidia's claims are anywhere close to true, the cards have roughly the same processing power as 128 CPUs running at 1.35GHz. They also use the GP-GPU technology, which allows developers to tap into this power for general purpose computing uses.
These cards aren't geared towards the general consumer though, with the Quadro FX 4600 retailing for $1995, the Quadro FX 5600 at $2999, and undetermined for the highest-end Quadro Plex VCS model IV.
And they may even run the Vista Aero interface.
You can read more about them, including the Nvidia press release at this Gizmodo link.